Support the Kids, 2017
Dear Friends,
Due to the support of many individuals, BooksOpen Foundation has had several successful years. We have five young children in great schools receiving top-quality educations, balanced meals and health care, and loving guidance from faculty and staff. We are in full fundraising mode to raise tuition and board of the five Scholars for 2017. Please consider supporting the children this year.
In 2008, BooksOpen first sent two young boys from Rufiji District, Mfaume and Shukuru, to boarding school in Himo, Tanzania. In 2009, a young orphan named Evasia joined them. All three are doing very well. Both Mfaume and Shukuru continue to finish at the top of their classes, and this year move on to secondary school! Evasia, now with tutors for the holiday, is still making steady progress toward finishing up primary school in 2017. This year, we begin sending little Brandon to pre-primary in Entebbe, Uganda. Welcome to the team, Brandon!
Pendael (Pendo) continues to improve upon his braille skills at a school for the blind in the capital, Dar es Salaam. He is a big fan of music and loves to play the drums and lead his fellow students in song. Pendael plans to transition to a vocational school sometime in 2017; we'll provide a detailed update when that happens.
The children and their teachers have voiced their appreciation to donors, and we hope that everyone will enjoy following the five young students as they put their minds to work and begin building more secure foundations for themselves.
BooksOpen Foundation focuses on identifying relatively disadvantaged children (in sub-Saharan Africa, this means children who would very likely end up poorer than their neighbors and perhaps in more precarious informal occupations later in life) and, with a wire transfer, changing their lives forever. These are children who would otherwise have almost no chance of going to a decent school, receiving proper health care and nutrition or the kind of guardianship that will allow them to prosper. The simplicity of the story is why BooksOpen Foundation exists: a well-rounded education is an unambiguous good that helps to grow happy, confident, and driven young adults who then have the opportunity to become positive role models in their communities. $2,500 per year changes one life, and BooksOpen Foundation is proud to provide a straightforward means of contributing. We volunteer our time, and BooksOpen maintains minimal overhead–web hosting, insurance, and wire-transfer fees. This means that nearly 100% of donations go directly to the students.
We hope that you will join us in supporting Mfaume, Shukuru, Evasia, Pendo, and Brandon as they strive to build strong futures. With enough funding, we will be able to enroll another child next year, and build capital reserves for the future. An exciting project for 2017 is to transfer a collection of young-adult novels–either paperback or on used Kindles–to the existing BooksOpen Scholars.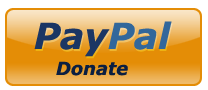 You can make a secure, tax-deductible donation and check up on the kids on our website. We have uploaded pictures, videos, and excerpts from the students' workbooks, and are working hard to improve on how we report on the kids without compromising an appropriate degree of privacy. Please pass on our website to friends and family, and send us suggestions.
If you are interested in becoming a board member of BooksOpen Foundation, or would like to play a more active part in helping the nonprofit grow, please contact us. Soon, we will begin periodic (virtual) meetings, and would appreciate your participation.
Asante sana (thank you) for considering a donation to BooksOpen Foundation.
Nick & Jess