Support BooksOpen
Letter: Support the Kids in 2017
Thank you for considering to support BooksOpen. We are an official 501(c)(3) tax-exempt nonprofit corporation (EIN: 27-0293059).  We run the project without pay and have the assistance of friends in Tanzania to organize for the children throughout the school-year. We continue to direct nearly 100% of contributions directly to the children and report back to you on their progress.
At the moment, we are focusing all of our attention on (1) raising funds to support our five existing BooksOpen Scholars through the 2017 school-year, (2) enrolling at least one more child at the beginning of the 2018 school-year, (3) raising capital reserves, and (4) purchasing a collection of young-adult novels (paperbacks or Kindles) for the children. Click here to see a breakdown of costs per student.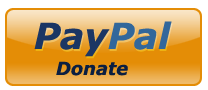 We will work to develop BooksOpen.net as a multimedia hub that tells the stories of the students' experiences and education in Africa.  Further down the line, we hope to collaborate with host schools to send supplies and technical support vital to providing modern, quality education. And we have our sights set on building a transition pre-school and follow-up mentoring program for orphaned children in Tanzania.
We want BooksOpen to be a collaborative effort, and encourage all supporters to contribute suggestions to the foundation.
Just click on the 'Donate' icon above to make a hassle-free donation through Paypal.  If you'd prefer to send a check (made out to BooksOpen Foundation) or send letters to the students, here's our address::
BooksOpen Foundation
P.O. Box 362
Earlysville, VA 22936
Let's turn around another young life!
Asante sana (Thank you)
– The BooksOpen Folks